First Southern Baptist Church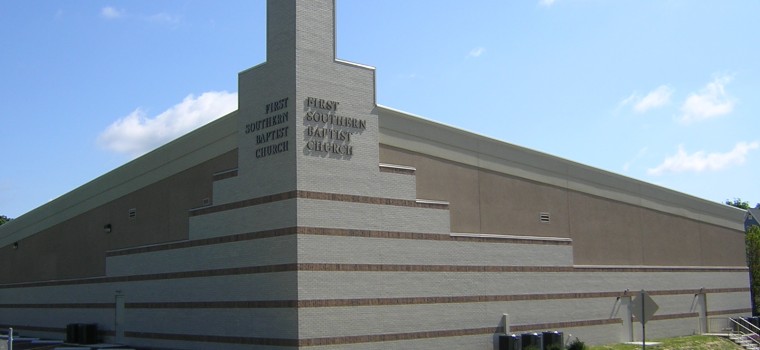 First Southern Baptist Church — Camden, OH
Project: 17,000 square-foot structure to include a 450-seat sanctuary, plus balcony, nursery, and classrooms.
Process: Vancon Design/Build
Accomplishments: National Award winner for innovative design. Vancon's concept met the special constraints of the church's location — building height, length and width, immediately surrounded by streets and alleys on all sides, in a 150-year-old downtown area. A 5,000 square foot pre-cast concrete mezzanine, bearing on interior masonry walls, was included to provide interior space above the 12,000 square foot main floor. Construction design incorporated pre-engineered steel in a custom size and shape, uniquely designed to meet the specific needs of the church's function and site. As part of the Master Plan for the church, Vancon designed space to add an elevator in the future.
Photo Gallery