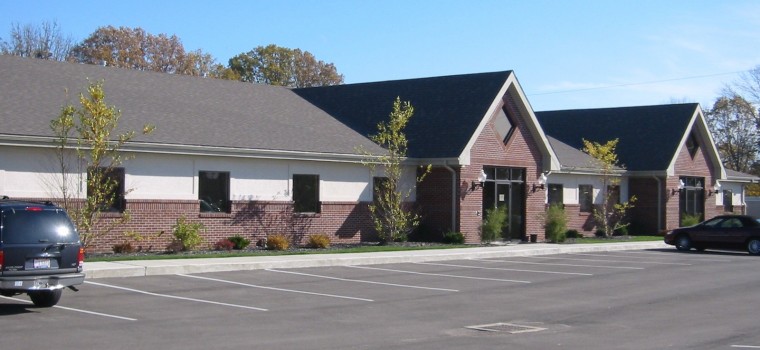 Design / Build
Vancon pioneered the use of Design/Build Construction as a viable contract delivery method in the Dayton area. Since the inception of the company, Vancon has strived to find a better way to meet each client's unique needs and provide each client with a superior value. With these goals in mind, Vancon developed a Two-Phase Design/Build Program that has proved to be an efficient way to accomplish this goal.
Vancon's proven Two-Phase Design/Build Program, in combination with the additional services Vancon offers, and Vancon's knowledge of the often overlooked factors that affect total project cost, set Vancon apart from other Design/Build contractors.
Two-Phase Design/Build Program
PHASE I
In Phase I Vancon will gather info, analyze the site, and investigate the building and zoning code implications before preparing a schematic design and conceptual estimate, along with a preliminary development and construction schedule.
At the completion of Phase 1 the owner will have the budget information necessary to make good business decisions without committing to the cost of a complete design or construction contract.
Site Analysis Pre-Design
Evaluate topography
Discuss proposed building footprint or review exiting drawings
Analyze building codes
Analyze zoning codes
Investigate soil conditions
Programming
Present information from the site analysis and discuss how it relates to the project and client needs
Confirm that the results of the analysis align with the client needs
Receive feedback and provide estimated cost
Prioritize and create owner's program
Discuss ways to curtail costs up front and over the lifetime of the property.
Schematic Design
Develop preliminary site plan
Develop preliminary floor plan
Develop Preliminary exterior elevations
Create building rendering
Conceptual Preliminary Schematic and Estimate
Prepare preliminary estimate in accordance with CSI's Masterformat divisions
Write Preliminary specifications by Construction Specifications Institute divisions
Provide preliminary development and building schedule
Set development meeting dates
Designate milestones
Estimate groundbreaking date
Estimate construction time
Preliminary Development & Construction Schedule
At the completion of Phase I, Vancon meets with each client to present the schematic design, preliminary construction estimate, and preliminary development and construction schedule. Van Con also has the capability to help the client visualize the proportion and flow of the building through the use of a rendering or virtual walk-through of the building.
---
PHASE II
Upon the completion and acceptance of Phase I Vancon will prepare a construction contract agreement. Vancon works closely with the architect partner to create the construction documents necessary for permit submission, including; mechanical design, electrical design, plumbing design, structural design and the site design. Vancon finalizes the finish scheduled and establishes a final construction price and design.
Construction Drawings
Complete Final Architectural Design Drawings
Complete Final Civil Drawings
Complete Structural Drawings
Furnish HVAC Permit Drawings
Furnish Plumbing Permit Drawings
Furnish Electrical Permit Drawings
Create Final Rendering if required
Final Building Specifications
Final contract price
Final contract specifications
Construction
Construction meeting, as needed, with architect, Vancon project manager, key sub-contractors, and client's representative
Documented and enforced safety program
Job cost reports
Construction schedule management
Close-Out
Walk through the building with client after project completion
Presentation of owner's manual
Provide two year warranty
Provide prompt warranty response through dedicated Service Department
At the completion of every project Van Con's project manager presents the client with an Owner's Manual containing warranty and contact information.