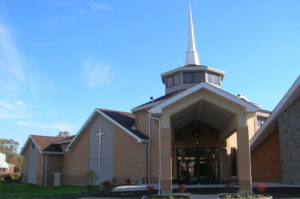 Fairfield Church of Christ, Fairfield
Type of Project: Addition to existing church
Duration of Project: 20 months including value-engineering
Square footage: 29,587 sf
Partners: Derek Howard, DH Architects
Noteworthy Comment: Extensive value-engineering to reduce costs after bid award. Features Octagon tower.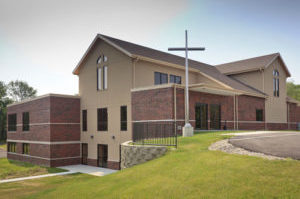 Germantown United Methodist Church, Germantown
Type of Project: Heavy timber construction with wind bent frames
Duration of Project: 5+ years design, development and fund raising. 12 month construction.
Square footage: 19,605 sf with walk-out lower level fellowship hall
Partners: Alan Scherr, Architect
Noteworthy Comment: Lead architect transition during design stage. Vancon was asked to stay on the design team.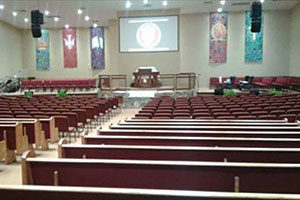 Mt. Calvary Missionary Baptist Church, Dayton
Type of Project: Multi-phased renovation to repurpose theatre to worship facility
Duration of Project: 5 projects over 8-year period
Square footage: 9,000 + sf
Partners: Church leadership
Noteworthy Comment: Vancon has completed multiple phases of work renovating an abandoned theatre into a beautiful worship and fellowship facility.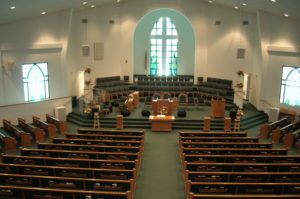 Pleasant Green Missionary Baptist Church, Trotwood
Type of Project: Design/build new construction of pre-engineered metal building
Duration of Project: 10 months
Square footage: 9,400 sf + 1,900 sf finished balcony and enclosed canopy between existing and new facilities
Partners: Church leadership
Noteworthy Comment: Limited budget. Worked hand-in-hand with church leadership to provide the most value for their $1.1 mil budget.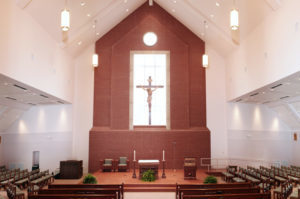 Sacred Heart Catholic Church, New Carlisle
Type of Project: New wood-framed construction
Duration of Project: 14 months
Square footage: 7,167 sf
Partners: Father Bidwell
Noteworthy Comment: Value-engineering, provided 23 voluntary alternates for consideration as means to reduce cost.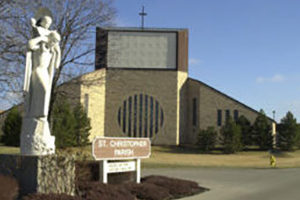 St. Christopher's Catholic Church, Vandalia
Type of Project: Structural metal
Duration of Project: 12 months
Square footage: 20,000 sf
Partners: Church building committee
Noteworthy Comment: Project lead to being awarded the St. Christopher Elementary School building project.
"Vancon displays nothing less than professionalism, experienced leadership, creativity, dedication and motivation. It is a genuine sense of love for what they do that is displayed at the highest level."
– Reverend Michael L. Bidwell, Pastor, Sacred Heart Parish